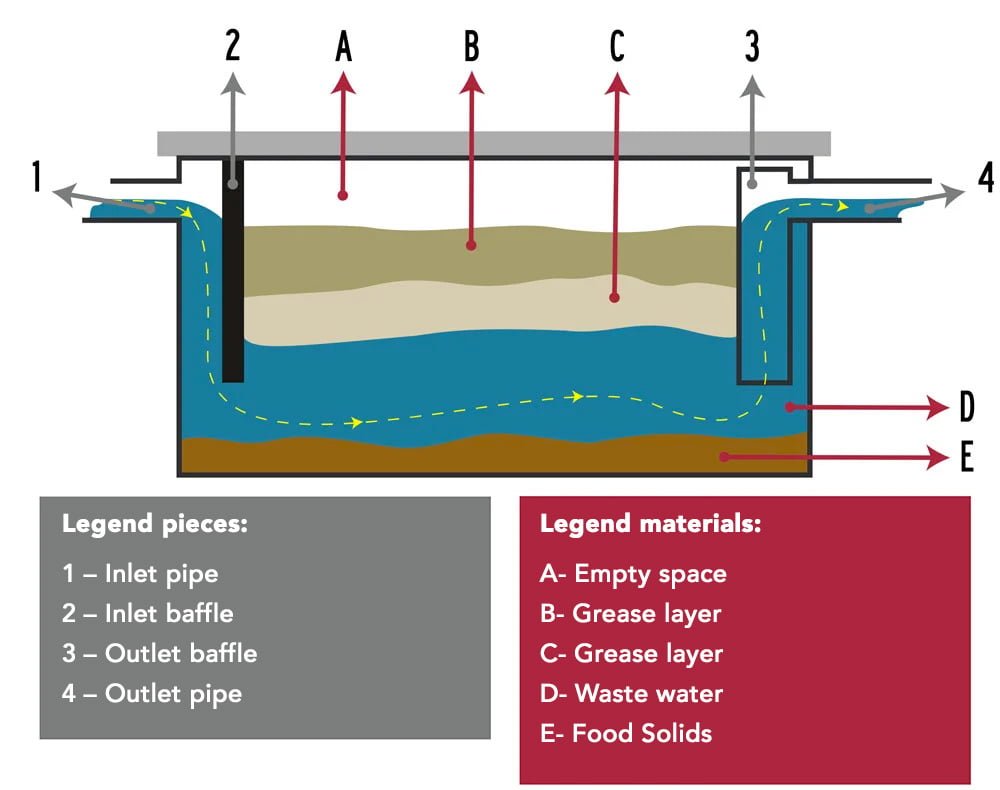 The grease trap is a component connected to the sanitary sewer lines of establishments such as commercial kitchens, restaurants, food plants and cafeterias. It is a receptacle used to retain grease, food and other residues from sinks and dishwashers so that they do not end up in the municipal sewer system. Regular servicing is essential for it to work properly. Sanivac handles the draining and goes beyond just pumping the grease! We collect the liquid waste and sludge to ensure a clean and 100% operational trap when we leave.
We are committed to providing you with the best service, be it through our skilled workers, our neat trucks and our performing equipment. We aim to provide the most professional service, and we ensure that your pipes are in good working order by performing a video inspection after completion of the work. This is made possible by our team, composed mainly of experienced people. We train our new employees through apprenticeships to guarantee our expertise in the industry.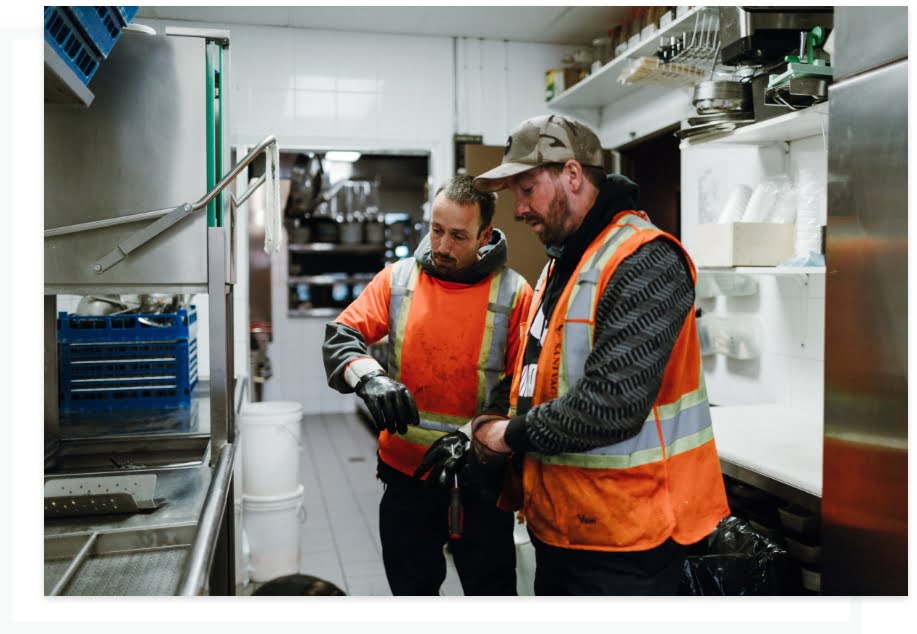 Your grease trap needs servicing?
Have questions about drain cleaning?