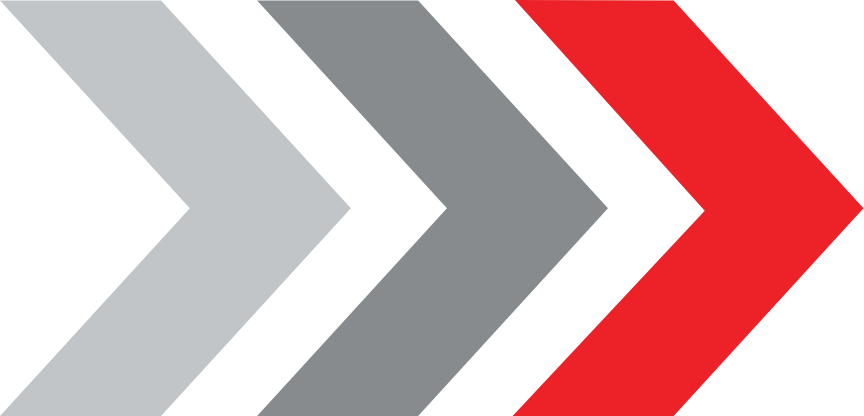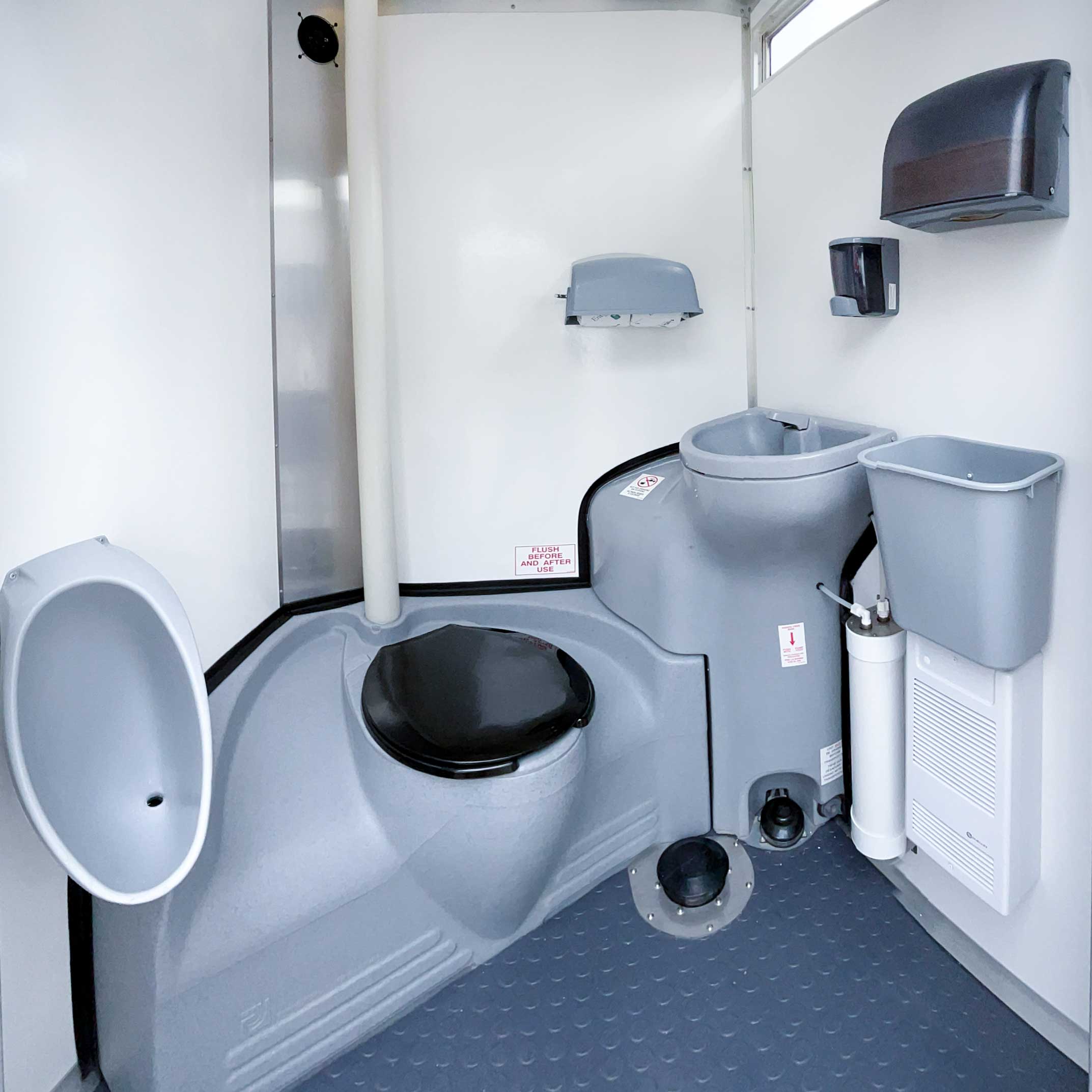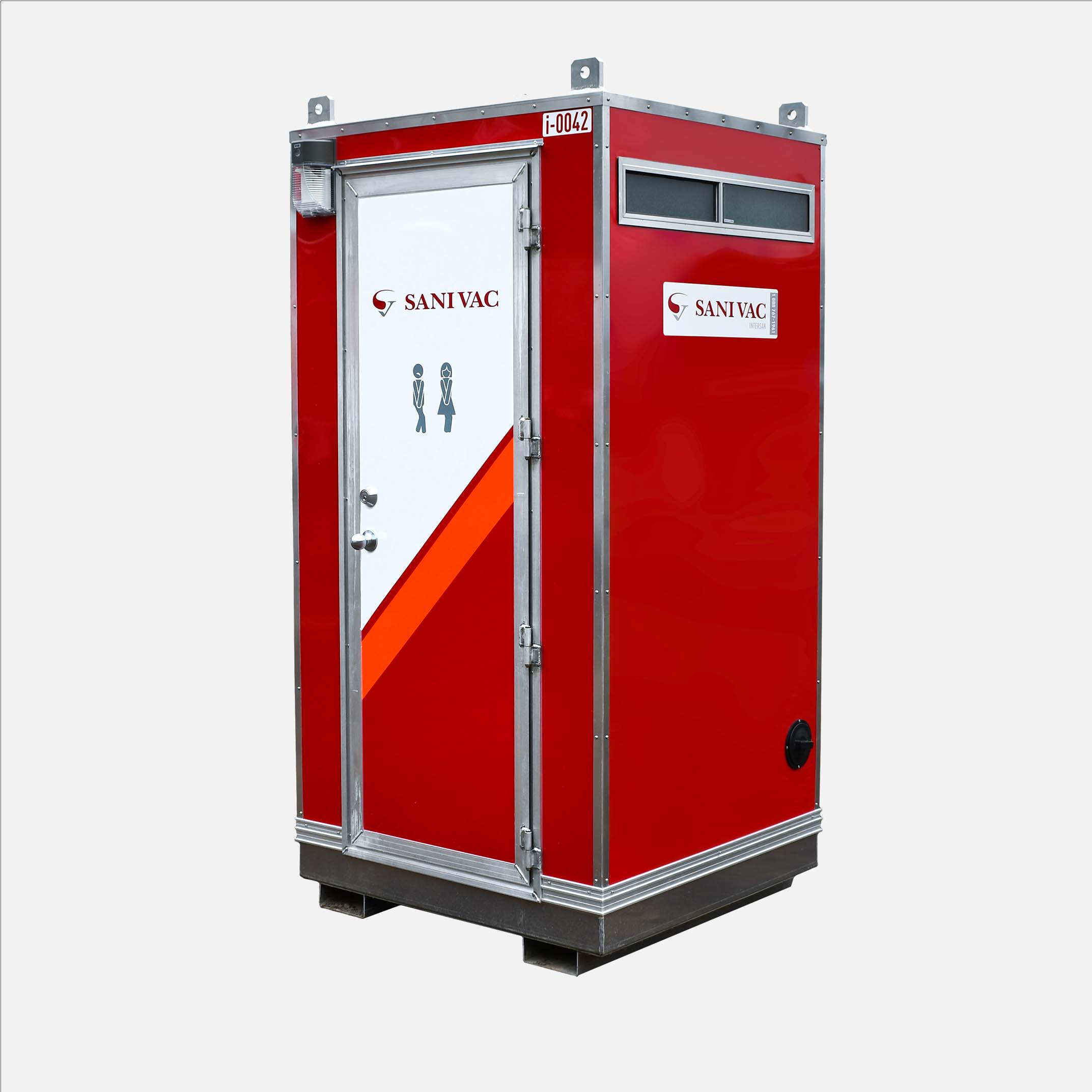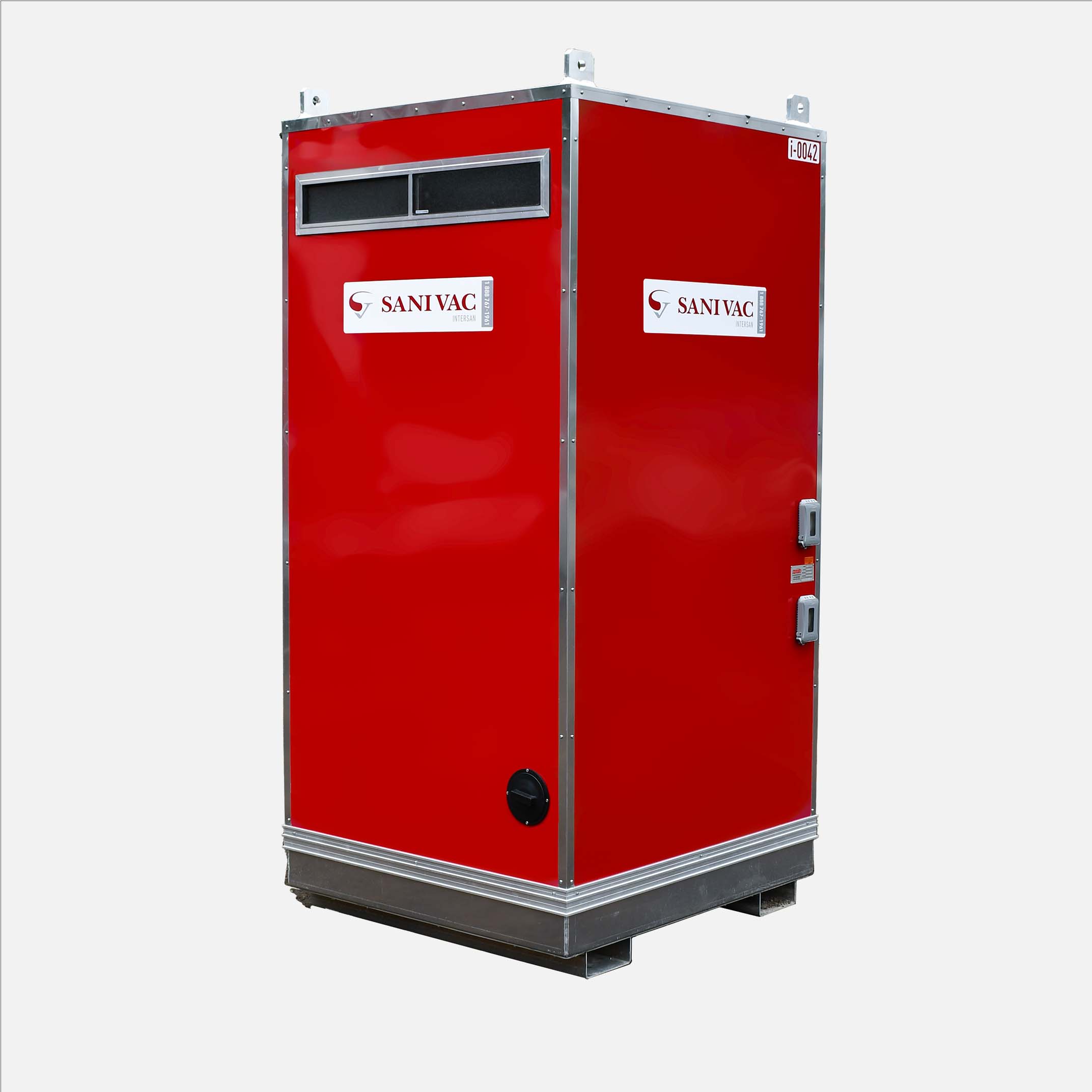 The Intersan toilet is ideal to meet all your needs, whether it is a construction site toilet or an event toilet. The Intersan toilet is a portable toilet reinvented by our team for those looking for comfort and an extra to Ecosan.
The interior of the mobile toilet is like that of a most equipped porta potty ; equipped with a bowl with clean water flush, a sanitary tank and a sink with temperate water, a light and a wall-mounted heating unit. However, the biggest difference with the traditional portable toilet is that the Intersan has an aluminum exterior covering and a heating unit, which allows it to maintain a comfortable temperature in both summer and winter. This mobile toilet is adapted to Canadian winters and complies with the safety code for construction sites and that of the MOL for sites with 25 or more employees.
Our team of qualified operators will be happy to maintain your toilets, according to the determined frequency and your needs; emptying, cleaning and the supply of sanitary products.
Wastewater emptying service, water filling and concierge service: included weekly with toilet rental.
Electricity: the customer must provide the necessary electricity. See table and/or technical sheet.
Water or sewer connection: no connection required. The toilet block is autonomous in used water and fresh water.
Recommended ratio: 1 unit per 10 workers on an 8-hour shift per day in order to maintain an acceptable sanitary level.
Flushing toilet with a valve concealing the bottom of the tank

Urinal

Sink

Hot water

Toilet paper dispenser

Hand soap dispenser

Hand dryer

Coat hook

Insulation and heating

Ventilation

Miror

Exterior light

Interior light

Forklift socket

Key lock

Lifting hook for crane handling
Interior light, Lifting hook, Winter mode
Construction, Event, Residential
| | |
| --- | --- |
| Exterior height | 252 cm / 99 in |
| Exterior Width | 127 cm / 50 in |
| Exterior length | 122 cm / 48 in |
| Sanitary tank | 227 L / 50 gal |
| Sink tank | 90 L / 20 gal |
| Weight | 250 kg / 550 lbs |