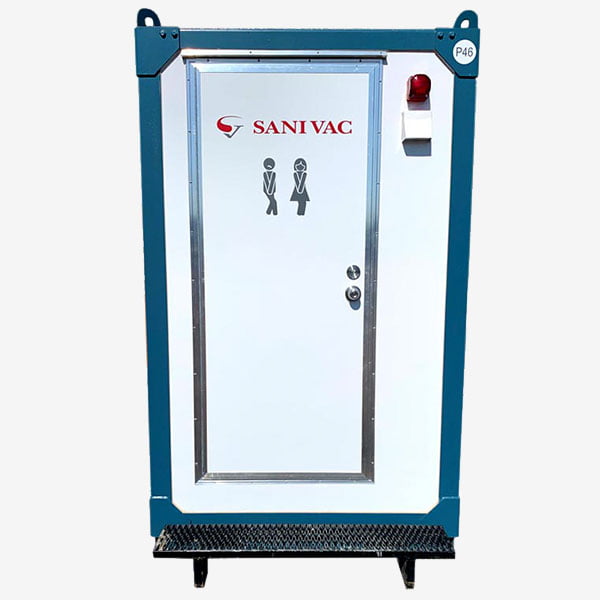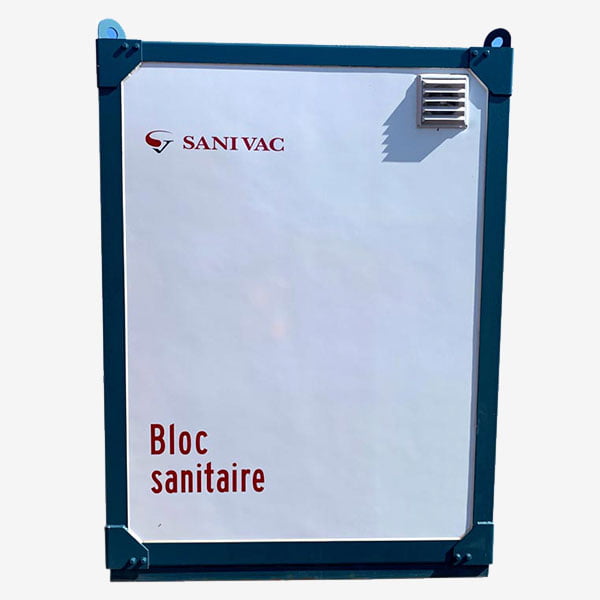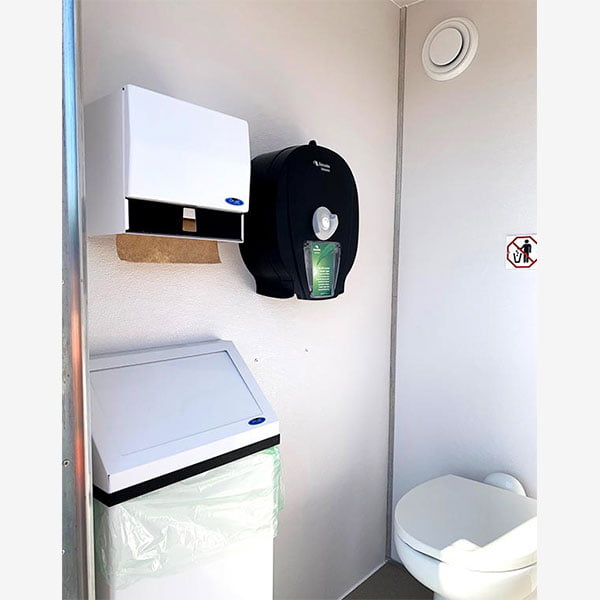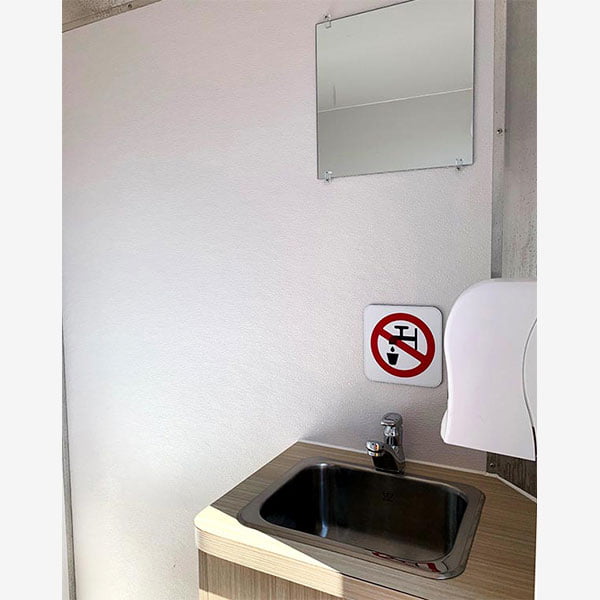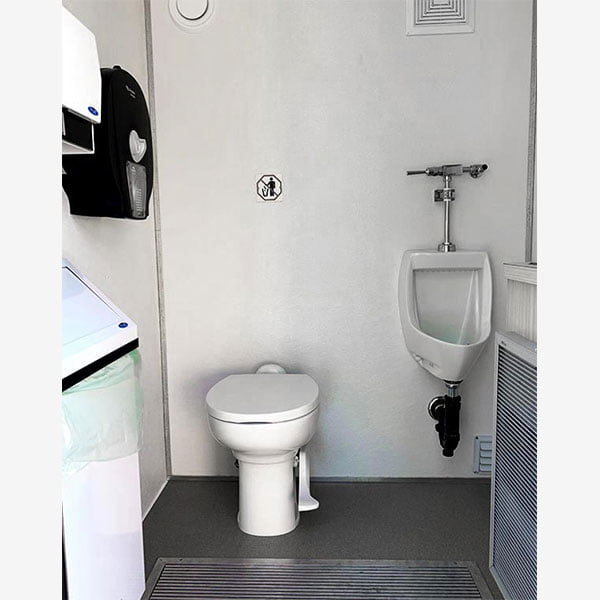 The Prosan toilet offers you all the elements for unique comfort and complete privacy. The perfect balance between the size of a chemical toilet and the comfort of a sanitary unit. Sturdy, spacious, hygienic and easy to maintain, the Prosan toilet complies with the Safety Code for construction work with 25 or more employees. It offers you the possibility of placing the units in various locations on the same site and adjusting the number of units according to the traffic.
Sewage disposal, water filling and janitorial services: included every week with the rental.
Electricity: the client must provide the necessary electricity. See table.
Water or sewer connection: No connection is required. The sanitary unit is self-sufficient in waste water and fresh water.
Recommended ratio: 1 unit per 10 workers on an 8-hour shift per day to maintain an acceptable sanitary level.